Since its opening back in 1995, Dogfish Head Craft Brewery has grown to become synonymous with the remarkable growth of America's vibrant craft beer culture and the proliferation of some of the world's most cutting-edge brews. Today, the company boasts 7 year-round brews, along with about 30 seasonal, occasional, and collaborative brews, and nearly 70 "brewpub exclusives" over the years. Dogfish Head's Indian Brown Ale – the ale under review here – is one of the brewery's seven year-round products.
Founded by Sam Calagoine, Dogfish Head Brewery is nestled in a small Delaware town called Milton. Named after John Milton, an English poet and ardent republican under Oliver Cromwell's controversial rule, the town of Milton in the past prospered as a shipbuilding center, and today it is known for its revitalized Victorian and colonial architecture and of course its world famous brewery.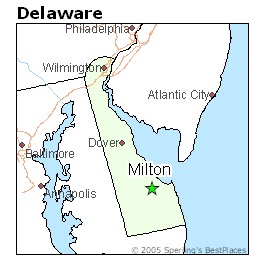 The name Dogfish Head, however, is another story, and one that has nothing to do with America's first state or 17th century English poets for that matter. Instead, the name Dogfish Head is connected to a place in Maine, America's 23rd state. Located in Sheepscot Bay – about 70 km (44 miles) up the coast from Portland, Dogfish Head is a remote coastal place where Sam spent his summers as a child. According to the brewery's website, the place name comes from Maine's lobstermen who ended up catching more dogfish here than actual lobsters, hence the name Dogfish Head. As a side note, their website also mentions a few of the other names that, out of confusion, is sometimes bestowed upon the brewery, including "Dog Head Fish," "Fish Head Beer," and "Dog Head Brewery".
So, now on to the beer. Dogfish Head's Indian Brown Ale is one of the 15 beers that I legally brought back to Norway with me during an autumn trip to the US. While I consumed my fair share of this ale during the trip, this particular review is based on the bottle I drank in the comfort of my own home here in Norway. As the name suggests, the Indian Brown Ale is a hybrid of a Scotch Ale, an India Pale Ale, and an American Brown Ale, and the hybridity of the brew really comes through nicely in both the aroma and taste. Brewed with brown sugar and dry-hopped like Dogfish Head's more famous 60 and 90 minute IPAs, their Indian Brown Ale is a notably hoppy, 7.2 percent ABV brown ale with a bounty of well-balanced flavors.
Popping the cap and pouring it into a glass reveals a semi-transparent, dark-brown color, accompanied by a distinct dark-red hue where the liquid kisses the side of the glass. Beige, but somewhat small, the head has a decent amount of retention and yields generous bits of lacing. Whatever might be lacking in the head's altitude is certainly compensated for in the nose. While the aroma is not all that powerful, it's loaded with a variety of delightful and subtle odors:

The sweet roasted malt notes, along with hints of toffee, coffee, and brown sugar, dominate ever so slightly over the more timid, yet spicy hop references.
The mouth feel comes with a medium body and generous amounts of carbonation. Like the aroma, the flavor of Dogfish Head's Indian Brown Ale is the undeniable mark of a well-crafted hybrid. With its malt-forward profile, the more intense tastes of toffee, coffee, and honey are nicely juxtaposed on a moderate hop presence. However, the hops manage to make their way to center stage in the relatively dry and lasting bitter finish.
All in all, Dogfish Head's Indian Brown Ale is a well-balance beer load with a variety of subtle flavors. With the predominance of a malt sweetness that is clearly consistent with what one would expect from a brown ale style, but with the added hop bitterness in the finish, its hybridity shines through without betraying its brown ale aspirations. It's well crafted, widely available, and reasonably priced – what's not to like about that?